I pushed myself hard. 2 hours at the gym and even thowing-up in my mouth a little on a trainer bike.
I was pushing because I hadn't moved my body like that in 2 days. Pushing because I had eaten poorly for the last 3. Pushing because I felt I needed to punish myself for sins that only I see in myself.
As I was blowdrying my hair — well just the bangs — and still sweating a little after sauna and shower, when a woman came up behind me and said "I want your figure."
Over the sound of the dryer I wasn't sure I heard her right. Clicking it off I smiled, "What?" She gave me a lovely but somewhat wry-twanged smile back and said, "I wish I had your figure."
I was stunned.
Me?
INspiration cuts all ways
Granted, she– Laura — is overweight and I am not. "Svelte" I am also not. Surrounded by coeds, their slim legs and flat torsos clearly visible under greek lettered tops and shorts, Laura told me that she was envious of my frame.
"Pray for me." she said "I have 100 pounds to get there."
I still don't know how to react to that.
"Do it slow," I said "and take it easy on yourself. But stick with it. You'll get there."
I felt — feel — like all my words are inadequate.
"I couldn't run a mile a year ago," I tried again "and now I'm working out for 2 hours a night and able to do things I never thought I would be able to do."
"Did you lose a lot of weight?" she wanted to know.
I paused. "It isn't so much about that for me. I want to fit into my old favorite jeans again. I have some races coming up I want to do."
Seeing something catch in her look, knowing I was dodging, I went on: "Yeah, I lost about 10-15 pounds… but now I can run a mile and more. That makes it worth it."
"Pray for me." she said again.
"I'll definitely keep you in my thoughts…?" I extended my hand.
"Laura."
"I'm Joanna. You can do it Laura."
"I hope so" she said with an overly bright smile that was smudged with sadness at the edges.
"Just keep at it." I said to her back as she walked away. I sighed as I clicked on the hair dryer again. Then I looked in the mirror and, for the first time in a long time, I smiled at myself.
Working towards what?
As I wrote out this story that night my nose was still twanging with dammed tears that I don't know how to let fall. It is easy to want to be a source of inspiration from behind a keyboard. It is much harder to meet that head on… and feel like such a fake.
WE ALL think we need to do this or that to be better. 
Was I taking my own advice? Was I going slow? Was I really focused on my events and not my scale? DoI have clear goals that I am working towards and not pushing just to nebulously push towards some ideal of perfection?
Push tonight and maybe that will make the difference — tomorrow too. And the day after that. As long as I am working to be better, I will finally get there and be happy right? No. Not really.
We work to get faster, stronger, fitter. Wthout comparison, quantitative or qualitative, that ideal will forever remain unfulfilled. And along the way we get so mired in our imperfections we forget to look up and see what we are working to be, might already be our reality. 
Unless we have a clear, honest, true definition of what better is, we will always be working towards something that doesn't exist. If we only -er, we will always fail (and be pretty miserable in the process).
This goes for the rest of life too. We grind out work when we are past the point of exhaustion. We pull the all-nighter. We squeeze one more appointment, phone call, email, thing into our days. We chastise ourself for not making more, doing more, being more. We try to be smarter, richer, happier, more more more…
We goal-suck the joy right out of life.
Yes, Laura needs to eat more healthfully, move her body and lose some weight to be healthy. By doing so she will likely have a longer and happier life — but the concrete goals — the inspiration — come first and remain the focus.
Am I doing that? Did I need to push myself so much that night? Everyday?
How do we find the balance?
Missing the accomplishments for the all goals
The first step is to be clear with ourselves about what we are working towards. There is a forest of objectives out there to scale and summit to be "happy and fulfilled" in body, mind and spirit. There are millions of paths through that forest and everyone's journey is different.
We must decide for ourselves what we want to achieve and, most importantly, be specific in those expectations of ourselves.
The balance comes by not getting so single-mindedly focused that we neglect to intentionally enjoy our journey. We should see where we are as much as where we want to go.
We must be kind to ourselves. We must treat ourselves like a friend. We tell her that she looks great. We give him hearty congratulations for the work completed. We give constructive criticism wrapped in good intentions.
Our friend might need a little encouragement or push now and then but never needs to be berated or punished for not living up to expectations.
How often do we do that to ourselves though? How often to we chastize ourselves for what we have done wrong instead of focusing on what we have and are doing right?
I have been trying to consciously shift my internal monologue to be more positive, encouraging and helpful. 
I am also trying to be more mindful and clear with myself about what I am pushing for. What am I actually trying to accomplish? What does that look and feel like?
How will I know when I've gotten there?
Be IN- not -ER
We often have a desire to of be "better" — faster, skinnier, richer, happier. It is a error to -er ourselves out of being content where we are. 
The -er is nebulous and will never be finished. Banish the -ers and instead be INtentional. 
Our goals can change. We can update our plans and desires. We can quit and go after something else. We can run through the finishes and set our sights on the next line. Yet we should always be mindful of where we are and what we are working towards. 
Be honest with ourselves about what we want and specific about how we intend to get it.
Be a good coach and friend to ourselves: always there with a pat on the back and "good job" for the small/big victories; encouraging that last bit of effort to succeed but not breaking our spirits.
Be mindful of what we have already done. Keep that list of victories and accomplishments close at hand and heart.
Be on a path towards fixed ideals AND enjoying the journey to get there.
INternal Check
Laura has her 100 pounds. What is my motivator and my goal?
Speaking to her reminded me to check in and recalibrate — my expectations, my intentions and my enjoyment level.
Kicking my own ass at the gym isn't "fun" but I admit that I most often enjoy it. I certainly enjoy knowing that I am indeed more capable, stronger, and faster than I was 6 months or 2 years ago.
The -ers are comparisons to where I have been to where I am, not my expectations going forward. 
Looking up from my efforts I see realistically where I have been and realize I am happier with my body and how I feel. I can, from a place of accomplishment and pleasure, refocus on the why of future goals and with intention work towards them.
Thank you Laura for the reminder to fix my points of purpose.
Thank you Laura for reminding me how far I have come.
Thank you for getting me to look in the mirror and smile at myself as I would smile at a friend. 
Be IN always,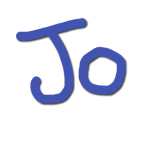 Have you had a similar moment when you realize where you are, or what you have accomplished, after missing it in persuit of your goals? Need help banishing an -er from your life? Leave a comment – I read and respond to every one.
PS – I am a writer. (Just needed to say that to remind myself of where I am)
PPS – To get more of my writings sign up for emails for exclusive content and the latest from the CBB world.