"Please. Please. Just start."
It is Tuesday, 8am EST. I'm supposed to be waking up in Oklahoma City. Instead, I'm willing Stan the Tan Sedan to start and make it to the Honda dealer 13 miles away in Chattanooga, Tennessee
This is the second time in as many days that I have had my head on Stan's steering wheel, willing him to please, please just go.
I've cried twice since the start to my Great Adventure to World Domination (and back). Neither time was during the GoRuck Challenge.
I would so much rather embrace the GRC suck again then spend the last 2 days as I have. Give me a fountain to pushup in, a flag to hold, a stream to cross, a buddy to carry… something, anything within or even outside of my physical limits.
I got it. Give me more. I will push and find the strength…grin into the pain.
But bad decisions to be dealt with? Plans collapsing? Frustration upon frustration? Loss of control? Mental and Emotional wringer?
Uncle.
Which of course, is why the Universe decided to toss those type of curveballs at me. Thanks for making me strengthen my weaker side by lobbing all these tests my direction.
The Road Obstacle Course Taken
In very brief sum: GRC and fun times accomplished. Yay.
Wake Sunday (maybe slightly hungover) find phone died (2 days of pictures lost), replaced for pretty penny for "water damage," get on road late, car makes funny noise, run way late to Internet Friend meet-up (still great), drive on, AC — in car planning to take across country in July — dies, suck it up to first stop, next door hostel neighbor has night terrors and screams in his sleep. Fitful rest. Wake to take car to shop, no time — have to come back in afternoon, return, air compressor busted, don't have parts, decide to UTurn back 5 hours to take to shop that replaced it less than a year ago to fix tomorrow, new phone problematic, detour to replace again, back on road, car overheats in mountains, pull over, car won't start, get car to start with help of nice trucker named Jim, car overheats within a half mile, pull over, call for tow, thank Universe for decision to replace phone again, gas station where waiting turns off all lights at 10pm leaving girl alone in car in dark, nice tow driver to the rescue ahead of schedule, tow car to hotel because dealer has gates and can't leave car there, sleep. Wake and limp car to dealer, wait, radiator busted, water pump broke, car DOA, no parts in stock and tomorrow is a holiday didn't you know?
Commence to spend 7 hours in the Customer Service area on phone and computer (pictured) making, changing, remaking plans to get car fixed and me out of Chattanooga and to Portland with bike and gear in less than 60 hours time…
I'm still having an adventure, it just is not the one that I expected to have.
Unplanned
"Ok Universe. I get it. I am not in control here."
My breakdowns came when I just couldn't take watching my Great Adventure going up in the steam of my radiator fluid. I had to expel that emotional energy somehow.
Give me those physical objectives any day over an things-outside-my-control mind blitz.
I resisted posting on FB because I didn't want to look like I was bitching. When I did post about going "unplanned," a number of offers of help came in. Just knowing that I have such amazing bike and Internet buddies helped a ton.
The strongest voices were my new comrades: the Incredible Crazies of 192.
GRC deserves its own post but I will say this: It was the best way to spend my birthday. Challenging, difficult, sucky in places, painful, overwhelming and oh so incredible. There was no moment I thought about quitting. I am already planning my next one(s).
The night was about teamwork and testing yourself. Testing your limits and learning about yourself.
I am so incredibly proud I proved GoRuck Tough.
When faced with a hurdle to conquer individually or with a team, I have no doubt I'll get it done. I can even enjoy the process. To me, it is simple:
Deep breath and push on to the goal.
We work towards a tangible physical achievement with the side benefit that we are mentally tougher than when we started. 
I needed all my recently earned toughness to reframe and do the same yesterday.
Figure that Sh*t out
I usually like logistics. I like organization. I like making plans. I like diving deep into process and coming up with solutions.
I didn't like those 7 hours keeping apace of changing variables and options, trying to cobble together the best solutions given all the various constraints while pointedly ignoring the collapse and disappointment that created the whole mess.
Deep breath. Push On.
My brain and emotional well got the workout on Tuesday that the rest of me got on Friday. Through both events, there was one important oft repeated phrase — first coined by Cadre:
"Figure that shit out."
What was the alternative? Give up? Not an option. I would not fail to get to my appointment with a bungee, WDS and the STP.
The objective was there. My desire unwavering, I just had to work through the how.
Weary and frustrated, figure it out is what I did.
I ended the day exhausted from all the mental calisthenics with a plane ticket, rental car and general new plan.
Sh*t done been figured but good.
Besides my two breakdowns, I remained pleasant and up-beat. I made jokes with the service dudes — especially the two that sought me out to talk cycling after seeing my bike in the back seat. (really, the Honda Dealer in Chattanooga deserves their accolades, they were fine gents).
When we choose to embrace the suck and make the best of it, life is a mite easier — our burdens and obstacles a little less. Instead of allowing overwhelm or wallowing in events happening to us, we are better, happier, more able when we choose to take control of what we can and move forward.
Deep Breath. Figure that Shit out. Push On.
By surviving and even thriving through the last days I am stronger and more capable of taking care of myself and whatever events the Universe has for me.
So what if instead of looking out over Lake Tahoe, here I sit back in Athens on this Independence Day? I might not be far from my start location. Fine. I know I have traveled great mental distance.
I have fought and won a little more of my own independence.
I'm not dependent on Stan or anything else. I will have my Great Adventure, it will just be figured out plan 46C, variant 7D. It includes a beautiful bike back on Georgia roads? Okie doakie.
I choose to go, therefore I will GO.
Wishing you independence and a happy July 4th. May you…
Always Be IN,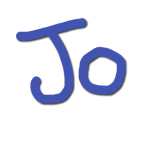 PS – Mama was right: ladies, wear a skirt while traveling. Especially in the South. Bruises showing and all, I don't know that it helped but I know it didn't hurt.
PPS – Tune in next week to see what else the Universe wants to throw my way. Or you can sign up for emails, follow me on twitter or check out my Photo A Day project.