It is 8:12pm Eastern and I'm sitting in the PDX airport (5:12pm local) staring at a blank page. My flight to Salt Lake City starts to board in 33 minutes and I don't know how I'm going to get a post up in time to ensure my Wednesday streak is unbroken. If this ends with a series of dashes, you know what happened.
The "blank page" isn't entirely true. I have scrawled notes and jotted sentences from WDS and my travels yet they all seem unformed and too heavy for my whirlwind brain to take on right now.
I feel pressure to write. To gin up a bunch of great content about it all right NOW.
Strike while the iron is hot!
Don't lose this window of opportunity!
Do it justice but do it fast!
Why?
One Day Finish
I am reminded constantly of my ride in the Seattle to Portland over the weekend. I keep saying it but it is true again — testament that I am pushing myself to grow and not just growing complacent — the STP was the hardest physical accomplishment I have achieved to date.
It was a little crazy to decide mid-week that I would attempt it in one day. It was very crazy to do so with little training or real preparation. Every mile after 106 was the longest I've traveled by bike in one day. From mile 125, it stopped being fun. I pushed myself and thanks to some fast paceline buddies, I got all the way to 201.38 and the finish line with a half hour to spare before they closed it.
I was–am a one day finisher.
Yet I think about the many I saw grinding it out. I passed quite a few groups and individuals 3, 4, 5 times in my push-push pace.
We would hammer it out and then would take a break at the next stop to refuel and rest our legs a little. When we hit it again we would leap-frog over those same people again and again. Slow and steady. Not huffing-puffing up hills but spinning slowly up to the top.
Which begs the question: why push so damned hard?
I'm not going for first place why be in such a rush?
I like saying that I averaged 17.3mph over 204 miles. But if I had relaxed and gone at 15 or 16 with shorter stops, would I have liked the ride more?
Room for Relief
When I finished my post last week I had this immense sense of relief. I realized all the pressure I was putting on myself to somehow sum up the past 6 immense days into one little post. Once I gave up on that and instead wrote a little bit with the idea that this week I'd write a little bit more, I felt better. Then to have it done — the first post after WDS! — I was quite relieved.
So my blank page and procrastination I know were and are the pressure again I'm placing on myself to do something great, fantastic, amazing, powerful!
Why?
Yes, it should be good work. But how about I just take it one little piece at a time and slowly, carefully, creatively, work to the finish?
I'll take my time fleshing out those scattered fragments and sentences. I'll let them grow at their own pace. I'll allow room for breath and relieve myself of the burden of too much pressure.
Then hopefully instead of pushing, racing, careening, collapsing into the finish I can enjoy the process a little more.
Ever an attempt to…
Always be IN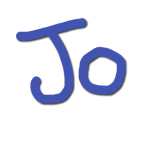 PS – If you want to hear first what I plan to do with my $100 Investment sign up for my emails – I'll be announcing it on Friday.
PPS – Whew! Made it and boarding. I'm PDX-SLC-ATL-CHA for the next 24. Wheeeee…..