"I just want to do something mindless"
The thought catches me unaware. Still it is somehow not surprising.
I know I have been idling for the last week (if not 3). I've taken care of the things that absolutely must be done. But my heart hasn't been in it.
I am restless but yet feeling incredibly lethargic and unmotivated.
I don't want to tackle the next thing on my to do list. I don't want to work. I don't want to be doing school. I don't want to plan nor prioritize. I don't want to push the ball forward. I don't want to get up and go.
I don't want to deal with the mundane of "real life."
I don't wanna! Don't wanna!
I know I'm being immature and petulant. Somewhere between Portland and Athens I must have lost the little satchel that carries my motivation.
I lack the desire to search for it.
Moving
The only real enjoyment and drive I've had over the last week is to kick petutie at the gym and on my bike.
When I'm moving at least I am coming up with ideas. It feels creative and productive.
But when it comes time to implement those ideas I am dragging my feet and distracting myself with shineys instead of doing the shit I should be.
Right now exercise is substituting for the real movement and action that I know I need.
The other ever-present urge: I want to pack and go again. Within a day of getting back I was already planning to hit the road (watch out DC and NYC).
I'm addicted to running in more than one meaning. Now I'm trying to run from responsibility, the pressures I'm putting on myself to achieve, from this whole "real life" thing.
I know I am trying to capture smoke — that energy, excitement and action of travel and being around so many like-minded, amazing people. I realize it was meaningless unless it translates into action.
We have to come down from the "mountaintop" experience and face day-to-day life.
I want to jet right past that part and get back up the next hill. Here is the rub though: If the reality of the flats and valleys isn't what we want, we have to work to change it.
I know that Athens has been good for me in a great number of ways. Upon returning, however, I realized how much I want to move on. Now I just have to get ready.
It is time
Is that all the restlessness I feel? I can finally see Italy on the horizon and all the changes that will be taking place. By the same token I have limited time to get things in order, say goodbye to the parts of my life and those that are important to me.
There is the pressure to be productive under the deadline yet my mind and heart seem to be rebelling.
I feel the urge to run and take a big leap. Go straight to the fun of the free fall. I want to push some other boundary… Anything but toil down here in the flats.
I'm still abuzz and starry-eyed from my trip and so I'm not focusing on reality of the work I must do to earn my next steps and movement forward.
I'm so much more comfortable with pushing physical limits than these mental and emotional ones.
This is perhaps why I'm choosing exercise over life work. Instead of looking with lethargy at a lengthening to-do list,  I can feel accomplished after sweating it out.
The trick is to translate physical energy into getting the real work done – with heart and mind engaged. Even if it makes me sweat less, it is what is important and moves me towards my better goals.
"The only way out is through."
My thoughts are scattered and I fear there was scant cohesiveness to this post, but I put ass in chair and wrote anyway. Thanks for reading thus far.
What's next?
Mountaintop or valley, I remind myself and you to…
Always be IN,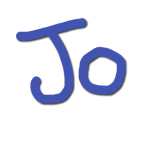 PS – I shared on Friday with the Weekly Brew Crew what I did with my $100 Investment – sign up now and I'll let you in on the secret.