Grateful, overwhelmed, thankful, pleased, overjoyed, awed, inspired… settled.
It is day 3.
Actually only full day number 2. Already I feel comfortable and snug in this — my — foreign town.
I realize I have only barely begun my journey here. Moments abound where I am truly IN and overcome with the exceptionality of my experience… and then the boot and I just keep stepping along stone streets enjoying the journey to our destination like normal.
A little fatigued but no jet lag.
A little misty about friends far away but no homesickness.
A little awkwardness but no fear.
New and familiar at the same time.
Perplesso
I have spoken before about having an immediate reaction to a city and, well, I just sorta skipped over the part where it was a question of liking it or not. Perhaps it is that I already knew I would be here for a year and I fear I am jinxing it — gratitude, gratitude, gratitude — but I simply glided into Florence and nested.
Nonplussed. Like a duck who innately found her pond.
Sure there were hiccups like going to Borgo la Croce instead of Borgo Santa Croce. But really, another short cab ride and another few blocks with my baggage and I was right as rain standing in a beautiful apartment the keys to which I was being handed.
"Gobsmacked" I think is the word that I would use on first entry.
So maybe a very surprised duck.
She who migrated and found a home all prepared to just slip into.
When the housing coordinator left me, I sat right down and had myself a laughing, crying, happy little fit of joy.
As I write this my eyes again brim with tears and what I remind myself of is: "no one belongs here more than you." (thank you again Brene Brown)
Questo Modo
It is like this: the first afternoon, after my happy dances in the apartment and a salad in the cafe just downstairs (oh my quads was I craving veggies after travel food), I wandered down to Santa Croce. I sat for a half hour letting the beauty pour around and through me.
Between giggles and sighs I was repeated over and over "I live here now… I live here now… I live here now…" in relative disbelief yet complete certainty.
I then walked a few more blocks to the grocery store. I shopped. I came home and unpacked.
I live here now.
Later that night, after walking around the Duomo, I had my 3am wake-up-and-panic moment. I didn't know where I was for a little while. Was I just staying the night? What time is it? What is happening? Do I need to get up and go? And then my brain finally clicked in and said simply and quite literally:
No, I get to stay here. This is where I am supposed to be.
Bene.
I don't think that I will be so used to my environment that I'll be playing soccer against the centuries-old wooden doors like this kid but I already have a sense of playful peace.
E Italia
The waiters, checkout dudes and baristans already speak to me in Italian before my quizzical stare breaks them into English. It is spoken and printed readily at least in the more touristy areas where I am living and working – unfortunately and fortunately.
I am picking up as much Italian as I can, as quickly as I can, so that I might respond in kind soon. Please soon.
For I truly want to belong.
That is all to say: My heart knew that I love it here before I thought about and expressed it.
 Tonight, after working in "my" library, I sat down tonight at my own wooden table with a plate full of grilled vegetables I made myself in my own little kitchen. My wooden windows open to the street below, I let the commonplace sounds and language roll around me like a summer caress as I simply enjoyed my meal.
The tomatoes are so flavorful I almost cried when I had my first one. The olive oil I could drink straight from the bottle. The tastes are so familiar but emphasized — stronger, more powerful.
My metaphorical and physical plate runneth over with goodness.
I am both amazed and accepting at the same time.
Grazie Universo.
Possiamo noi essere sempre IN,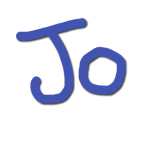 PS – You can follow my journey on a day-to-day basis with my Photo A Day Project and for a special weekly brew you can subscribe for emails.