One race completed counts for the title right?
Ok Good.
By the numbers:
1- Swim – You can do anything you put your mind and effort into.
2- Bike – Strangers are kind – especially in the running/biking/tri community.
3- Run – Be proud of yourself.
I likely will have a great deal more to say and feel regarding my first triathlon experience but it has been an incredibly overwhelming weekend of firsts and I just simply don't have all the words right now.
Here is what I do know…
Any haters on this amazing group of athletes that I'm now so proud to BE IN, can suck my big left stinky-vibramed toe.
Jen is a cancer survivor and triathlete (who won her age group on Sunday) racing in 50 states before her 50th birthday to raise funds for ovarian cancer research. Ladies, go for info, continue to get tested and be aware. Everyone, every little bit helps so please if you have $5 or more, a tweet or FB post to spare, donate to this worthy cause.
Had Jen and I just met as we were lined up to hit the water and shared underwear tips — as cyclists are apt to do — I'd likely still mention her worthy challenge and spread the word. Yet she was incredibly giving with her advice and encouragement, a testament to all that is good in sport, so I would be remiss in not giving her whatever help I can.
Then as proof of her generosity and the supportiveness of this community she went all epic on my noob behind. I said I had forgotten my goggles and cap at home. "You can't go into the water on your first race without goggles," she said.
With literally one minute to the first racer hitting the water — she ran out to her car to fetch and lend me a spare pair.
The amazing kindness of people you just met is astounding if we just open ourselves up to it. Please pay it forward. I will.
(1) Finish.
So I forgot my goggles, had problems putting on my shoes, even be-speckled completely flipped out in the pool to the point of having trouble ducking under the water long enough to switch lanes… but… see that smile?
That is about all I remember.
I finished my first triathlon.
I see pride, I see power…
Not only did I finish, I was 4th in my age/gender group, less than a minute behind 3rd. I had it in me and should have pushed more. Still, I PRed the run but I held back on it and certainly on the bike in tremors of confidence on just finishing.
We often don't get a chance to woot our own accomplishments. I don't care if it is remarkably close to bragging: I finished. I did well. I'm putting it here. Yippy-kye-yay ME!
And like something out of sh*t athletes say: tri's are indeed completely addictive. I'm looking towards my next one (likely olympic or international distance).
I need to give a huge shout-out to Joel Runyon and his Impossible Tri Guide for giving me the inspiration and information to go for it. Any mistakes I made were my own and non-heedent of his advice. I'll be using the training outline to prep better for the next one.
Lastly and bestly, thank you for the many words of encouragement and woots from friends and acquaintances leading into the weekend and beyond. I carried them with me and they made a huge difference in the hard and happy moments.
A triathlete needs her carbs so there was, of course, celebratory beer.
Proudly yours,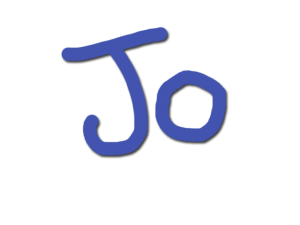 PS – Sorry Linkage was missing over the weekend. Between #killertribes, my first hostel experience, and the tri, I just was overloaded. It'll be up mid-week or a double dose will come this weekend.
PPS – If you like this type of personal post sign up for emails for some exclusive updates delivered right to your inbox. Or for the 140 character versions of my adventures follow @CoffeeBooksBeer