In this episode, Jo looks at the power of story, why she got into the blogging arena, what she has learned over the past year and the life changing effects that engaging in online communities can have. This program has been rated "L" for "Long" — but worth it.
Blogs are my reality shows.
I mean that in the most complimentary way possible.
I don't read to observe a train wreck. I read to feel more human and connected to amazing people who inspire and inform and mostly, like great satiric writers, comics and even the jesters of yore, make us laugh at the truth of life.
Blogs give us little slices of life that make us understand, appreciate and know another part of the world and another person.
Like reality tv, blogs throw the doors wide open on someone else's life — or at least it seems wide open. We know that part of it is persona and a great deal is crafted carefully: dramatized and parsed down to the essential bits to make it more entertaining and have more impact. But it doesn't remain any less true.
I saw a Ken Burns piece the other day on brainpickings where he says his stories are manipulations at the same time that they are true. We love stories that make us feel. We love stories of transformation. We crave these stories.
Blogs satiate that craving for readers with exceptional benefit that the impact doesn't end there. We can respond with our feelings and it ripples outward.
My Blogiversary
For a long time I wanted to join this group of writers on the webs. I wanted to add my story to these voices.
Then, for the most ridiculous reason ever, I felt like I had something to say. Believe me, package picture taking was one of the last subjects I thought I would use to open my blog. The Universe, she pushes us in ways we don't expect.
In an email conversation swapping stories and commiserating with a group of gals, I casually mentioned I had been writing a blog post about it — at least in my head. A friend of a friend wrote back: "Love to read it. What's your blog?"
Oooops. Ummm….good question.
Truth was, I had no blog… yet. Well, santa inferno, why not?
Stop talking about it and just do it already.
So I finally made the leap and, on June 17th 2011, CBB was made public.
It took some months of false starts and meanderings to commit to writing every week.
It took many more months to say: "I am a blogger"
In addition to researching, trying, learning, failing, and just sitting and doing the work, what pushed me to those points was connection. Just like the first post, it was the desire to share my story, the social pressure to have it out there, and the promise of resonance and connection with others that got me to make the leaps.
Everyone is the star of their own drama in their own heads. To be a storyteller, writer, blogger, or even good friend, we have to put it out there — actually do it or it isn't worth dinkie-do.
It's been fun — and slightly embarrassing – over the last weeks to take a look at what I have published. I have checked back on my "little wins" and most of them are communications with others: my first comment, my first twitter exchange, my first email subscribe… I've enjoying seeing how far I have come because I had a goal to work towards.
Tossing out your anchor
 On the Lifestyle Business Podcast a few weeks ago, Dan used a metaphor I like a great deal: just like a ice climber, to reach new heights we have to toss out our anchor and then pull ourselves towards it. Once we do, we toss out our anchor again and repeat.
For me, for the past 9 months, attending the World Domination Summit has been my anchor to work towards.
When I registered I wrote: "Feels right and am completely excited and energized… I don't have much of a long-range plan these days but finally doing my trek up (or down) the western coast is on the schedule. Now I just have to get my shit together between now and then. <grin> This will be fun."
It still feels right. I am still excited. I don't have all my shit together but I am a heck of a lot closer than I was.
I am pumped, intimidated, expectant, confident, nervous, and overwhelmed. I look at all those words and none of them are sleepy or lethargic. I am energized.
I hit the road at the end of next week to drive across the country to that western coast. I have a map and some guidepost events (GoRuck in Charlotte, Plummet at the Summit, WDS, The Seattle to Portland Double Century) but there are a great number of middle days and middle country that is wide open with no schedule, reservations or plan.
Just as I have over the last year with this blog, I will be IN my journey and figure it along the way.
I'm packing up Stan the Trusty Tan Sedan with my bike and a tent, lots of road snacks, smartphone and a few podcasts and driving towards my anchor. Now that I'm nearing that point, I am already starting to see and build where I want to toss it next.
Connection
As the blogger that I aspired to be and now am, I will create my story along the way and share it here.
Doing the work to craft my tales, by looking for the deeper lessons of my own journey then finding the words to share it, has encouraged and challenged me to have a more intentionally enjoyable and fuller life then I would have ever had otherwise. Being an active part of this space has also earns connections and relationships that are profoundly meaningful and life filling.
I hope that my jesterly parables find resonance with others and encourages them — you — as much as some of my blog-reality has inspired me and changed my life for the better. For I don't just read, I react to what I read — I feel, respond and take action.
Internet reality has reality tv beat in spades because it can be a two way communication. You, the reader/watcher, shouldn't be passive. Take what you read and use it. Moreover, the writer is a real life, unscripted person who wants you to engage and respond.
You don't have to build your own blog or website to do it. Here or elsewhere, find what fits for you — a person that speaks to you and/or a community to be a part of — and connect. Respond in the comments, send an email, +1, tweet, join the community and even share your own story.
It is the web after all. It can be as large as thousands donating to a cause or it can be as intimate as a one-to-one communication that is huge because of its impact on one or two lives.
Don't just sit there like you're reading the newspaper or watching the boob tube, take action and be a part of the hyper-linked community that this is. Because of my engagement with virtual spaces across the interwebs I have met so many incredible, informative, hilarious, and inspirational individuals. If we intentionally open ourselves up: searching, seeking, desiring, and working to have relationships, it gives real meaning to our lives and life to our stories.
We are not crazy for having Internet buddies.
If we allow them to be, other people are the sparks in our lives that urge us upward and onward. It can start and always remain in the electonosphere or, as I found at Killer Tribes, when we push ourselves out from the keyboard and share physical space with like minded individuals, put the "actuality" in "reality," the impact can be all the more powerful.


So off I go to World Domination Summit. My long-time anchor is within sight and now it looks very much like an opening door.
Worth driving across the country to see where it leads next? Oh, inferno yes, I'm IN!
Wherever your journey may take you, may you…
Always be IN,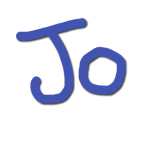 PS – You can follow my journey @CoffeeBooksBeer and stay tuned next week for some exciting announcements as I hit the road.
PPS – Better yet, get the freshest scoop delivered right to you.